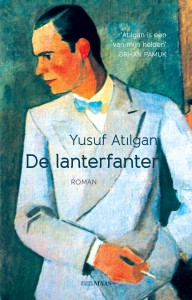 Gisteren is bij Uitgeverij Jurgen Maas De lanterfanter verschenen. Voor iedereen die niet bij de presentatie kon zijn of meer wil weten over Yusuf Atılgan en zijn roman, hieronder het nawoord dat ik bij De lanterfanter schreef.
Tekst: Hanneke van der Heijden.
De romankunst wordt door bijvoorbeeld Nobelprijswinnaar Orhan Pamuk opgevat als de kunst om je in een ander te verplaatsen: om je eigen leven te beschrijven als was het dat van een ander, het leven van een ander als dat van jezelf. Dat is een optimistische opvatting, want ze gaat uit van de vooronderstelling dat begrip van de ander, van zijn leven, zijn gedachten en drijfveren, daadwerkelijk mogelijk is.
Zo'n omschrijving laat goed zien hoe ongewoon het is wat Yusuf Atılgan (1921-1989) in zijn debuut ondernam, want als schepper van C. verplaatst Atılgan zich paradoxaal genoeg in een personage dat zich juist niet in anderen wil of kan verplaatsen, in een man die ervan overtuigd is dat het onmogelijk is je in die mate in een ander in te leven. 'Ze zouden het toch niet begrijpen,' zegt C. Het is de allerlaatste zin van de roman, C. doet er verder het zwijgen toe.
Het vraagstuk hoe zich tot 'de ander' te verhouden is wat C. op zijn lange wandeltochten het meest bezighoudt. En de stad biedt vele gelegenheden voor confrontaties met 'de ander'. Zich bewegend tussen de drommen mensen op straat, zijn stappen steeds weer herhalend, beziet C. het moderne stadsleven, ondergaat de werking van de anonieme massa's, wordt gedwongen in het sociale gewoel zijn plaats als individu te bepalen.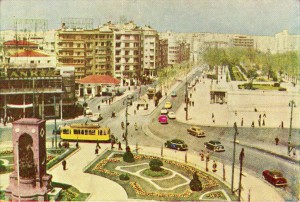 De stad waar Atılgans hoofdpersoon doorheen loopt krijgt net als hijzelf geen naam. Maar de wijken wel, en de routes van C. zijn zo realistisch beschreven dat je ze haast kunt na lopen. Het is dan ook niet moeilijk te achterhalen dat De lanterfanter gesitueerd is in het Istanbul van de jaren vijftig. Met zo'n miljoen inwoners was de stad weliswaar vele malen kleiner dan nu, de massale migratie van het Turkse platteland was nog maar net op gang gekomen, maar ook toen al was Istanbul de grootste stad van het land. Lees verder…